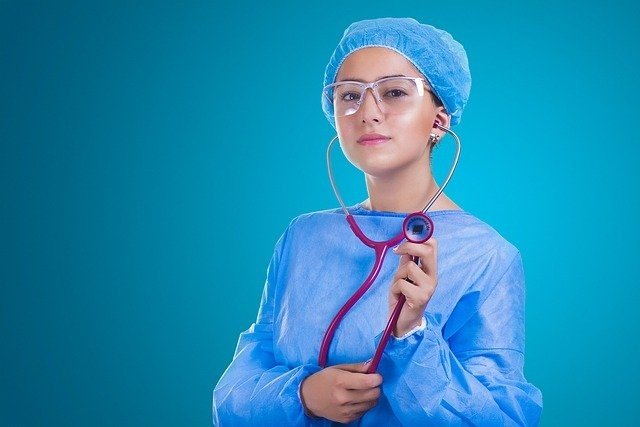 The Bureau of Labor Statistics (BLS) reports that the healthcare sector will add more jobs than any other industry from 2020 to 2030, with an estimated 2.6 million new roles.
As a result of the Affordable Care Act, more Americans have health insurance than ever before, increasing the number of patients seeking care has surged. That, in turn, has led to a demand for medical professionals at every level.
We've identified the top 10 Lensa's healthcare jobs list, average salaries, and expected growth rates in 2022.
Here are Lensa's top 10 fastest-growing healthcare jobs:
Registered Nurse
Median salary: $71,000
Job growth outlook: 15%
Requirements: Associate degree or nursing diploma and state license
Nurses are at the forefront of patient care and are expected to be one of the fastest-growing jobs in the coming decade. Over 4 million registered nurses are in the US alone, with an average salary of $71,000. They work with doctors and healthcare professionals to assist patients. Undoubtedly, they are on the top of Lensa's list of healthcare jobs.  
Dental Hygienist
Median salary: $72,330
Job growth outlook: 11%
Requirements: dental hygiene programs are typically two-year associate's degrees, although four-year bachelor's degrees and master's degrees in the field are available. Candidates must also be licensed to practice in their state of employment.
Dental hygienists clean teeth. They examine patients for oral diseases like gingivitis and provide preventive dental care. They also educate patients on ways to improve and maintain good oral health.
Diagnostic Medical Sonographer
Median salary: $72,320
Job growth outlook: 10% (faster than average)
Requirements: Associate's or bachelor's degree; professional certification.
The diagnostic medical sonography industry is growing fast. It's an exciting, high-tech industry where skilled professionals can earn more and work less than in other healthcare fields.
Diagnostic medical sonographers operate ultrasound machines, also known as sonographic scanners. They use these machines to take pictures of patients' insides using high-frequency sound waves, then interpret the resulting images to determine a patient's condition.
Radiation Therapist
Median salary: $85,560
Projected growth: 27%
Requirement: Associate's degree
There is a shortage of radiation therapists, and the demand for these professionals will continue to grow. Radiation therapists are healthcare professionals who treat cancer by exposing tumors to radiation to shrink them. They also provide information on using the equipment and setting up patients for treatment.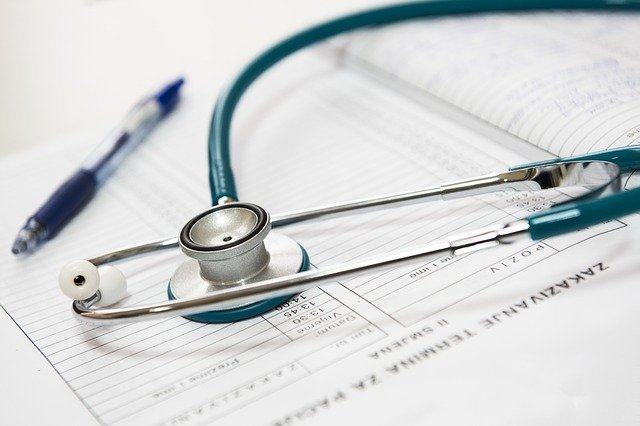 Nurse Anesthetist
Median salary: $160,270
Job growth outlook: 26%
Requirements: Master's degree, certification as a Nurse Anesthetist, and a state license to practice.
Nurse anesthetists are registered nurses who have further advanced their education and training to administer anesthesia to patients. In many cases, they are the primary anesthetics provider during surgical procedures. To become certified in this role, one has to complete both a nursing program and an anesthesia program. In addition, nurse anesthetists must also be licensed by their state board of nursing to work with hospitals and other facilities.
Dentist
Median salary: $159,200
Job growth outlook: 18%
Requirements: Doctoral degree (DDS) plus state licensing requirements; additional training for specialty certification
Dentists diagnose and treat dental issues, such as cavities, gingivitis, and tooth decay. They use tools like x-rays and drills to repair teeth.
Health Information Manager
Median salary: $102,240
Job growth outlook: 5%
Requirements: Bachelor's degree or higher in health information management or health informatics
Health information managers are responsible for developing and maintaining a patient's electronic health record (EHR). They also create policies for managing electronic records, conduct research using electronic medical records, and work with computer programmers to develop software for managing EHRs.
Surgeons
Median salary: $240,000
Job growth outlook: 18%
Requirements: A four-year university degree, four years of medical school, three to seven years of residency training, and a license.
Surgeons make the big bucks, no doubt. In addition to the high pay, they also report a high level of job satisfaction. While their work can be stressful and the long hours can be grueling (with some surgeries lasting many hours), they get to save lives and help people in need—something that not many professions offer.
Obstetricians–Gynecologists
Median salary: $208,000
Job growth outlook: 18%
Requirements: Four years of medical school, plus four years of residency
Most people will go through life without ever needing the services of an obstetrician or gynecologist. But then again, most people won't be giving birth to a child, either. OB/GYNs are responsible for a wide range of healthcare services for women, including prenatal care and delivery, advice on family planning, and screening for cancers. They usually work in hospitals or clinics but also make home visits.
Psychiatrists
Median salary: $200,000
Job growth outlook: 14%
Requirements: Medical degree with a specialization in psychiatry
Psychiatrists are medical doctors who specialize in mental health and treat various conditions, including depression, anxiety, and phobias. These types of jobs are expected to experience above-average growth due to an increasing awareness surrounding mental health concerns.
Conclusion
Overall, Lensa has been a welcome addition to the health care recruiting space. However, it's primarily due to their innovative platform and emphasis on career development that makes discovering opportunities easier. You can count on Lensa is a steady stream of quality jobs — the healthcare industry keeps growing, even amid uncertainty.