Whether traveling for leisure or business needs, choosing the right travel insurance policy guarantees you a smooth and safe journey. Travel insurance provides protection and cover in case something or uncertainties happen while preparing for the journey or when traveling. With the numerous travel insurance options available, most individuals are switching to annual insurance policies or covers. These policies provide numerous benefits to guarantee you safe and convenient travel to different destinations worldwide.
Cost-effective
Many companies provide different travel insurances at varying rates. The different travel insurances are usually costly, as they come with huge premiums. However, choosing a yearly travel insurance policy will help you save the huge amount you could've spent on the other options. Experts reveal that choosing a multi-trip annual insurance policy will help you save a lot of cash when having numerous trips or traveling to different destinations.
More Convenient Alternative
Planning for your trip or journey may take a lot of time, as it involves numerous things. The activities include planning for the accommodations, booking for the traveling, and working for the travel insurance. Choosing annual travel insurance will be vital to help you avoid inconveniences. The annual travel insurance offers the best option if you're a frequent traveler, as it helps avoid the hassle of working or purchasing single trip plans each time you're traveling.
It is Flexible
You may be traveling to different destinations for your leisure or business needs. When traveling frequently, it becomes daunting to keep purchasing travel insurance every time you make the trip. However, the annual travel insurance provides a long-lasting remedy, as you don't have to keep renewing the policy. Besides the ease of getting and using this insurance policy, it makes it easy for you to traverse different destinations worldwide.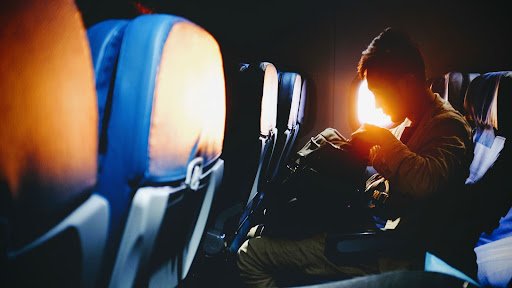 Provides a Comprehensive Coverage
Research reveals that other travel insurance plans reduce or lessen the travel coverages to match the low price demands. Thus, you may still face some challenges and uncertainties when using these plans due to the restrictions of some coverages. Nevertheless, the annual travel insurance policy provides the best alternative to having comprehensive coverage. The plan has various levels depending on the money or premium you pay the companies. These different levels provide a different payout after you present a claim.
Provides a Wide Coverage
Insurance companies offer different travel insurance plans with different features, coverages, and benefits. Studies show most single travel insurance plans usually have restrictions or limitations on the coverage areas. However, most annual travel insurance comes with sophisticated features and benefits that allow you to get broader coverage. The broader coverage allows you to travel to any location or destination worldwide conveniently.
Final Thoughts
Most travelers are switching to annual travel insurance due to its plans and features guaranteeing a safe and secure journey. The different plans and features make the policy provide wide coverage and offer cost-effective, convenient, and flexible coverages. The annual travel insurance policy is worth trying if you're a regular traveler seeking to travel without inconveniences.