Winter clothes are selling hot because the season is at its full peak. From western wear to sleepwear and from festive clothes to regular eastern wear, the articles available of top clothing brands give everyone plenty of options. While there are many options in ready-to-wear clothing, there is an unwavering love for ladies' unstitched fabrics in our country and that is understandable. 
One of the primary reasons for this preference and attraction is the freedom that unstitched materials give women to design their clothes according to their tastes and body types. Of course, you can find a variety of sizes like extra-large, small and extra small in pret as well. But then, it's not the same as individual customization. No woman wants to wear replicas of what ten other women would be wearing at a gathering. Every female desires to appear unique and make an individual style statement. And that's possible through women's unstitched suits. Also at times a certain style or fitting of the clothes may not suit your body type. With unstitched pieces women of all ages and tastes can find something for themselves. 
Here are some of the reasons why you should buy unstitched suits for women in Pakistan.
Appropriate to be Gifted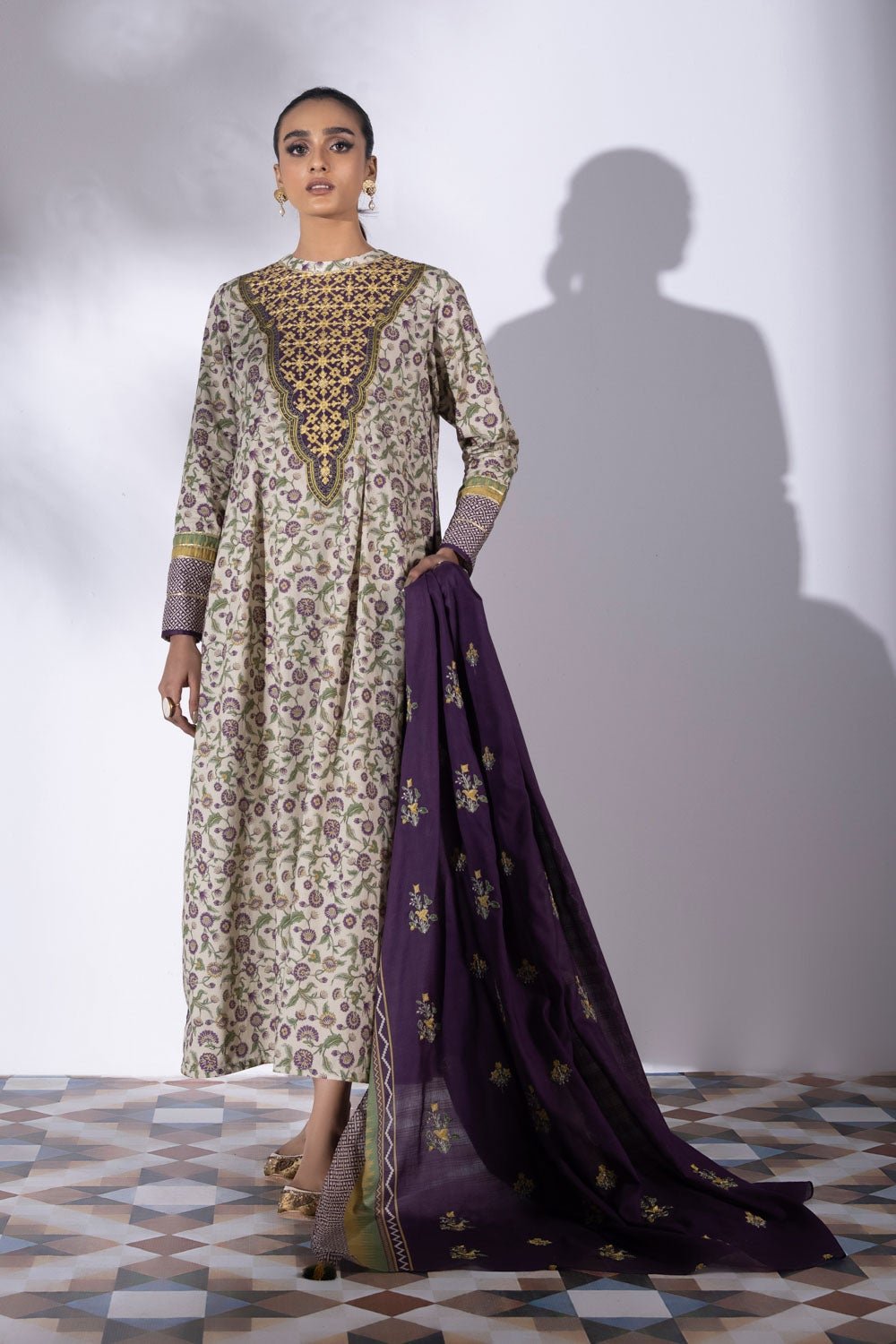 Unstitched khaddar suits and Pakistani linen suits (or any other fabric for that matter) are very apt to be gifted. If you're not sure about the size of the person, it is safe to give them an unstitched suit. In this way, the receiver would not have to take the hassle of exchanging the article. She would simply have it tailored according to the trend and style that complements her body. Boutiques such as Sapphire offer such enormous variety in unstitched suits online that shopping has just become a breeze. Do check out the latest khaddar dress design 2022. They're excellent to be given as a gift to your loved ones. 
Easier to Experiment 
A major advantage of buying unstitched suits is the opportunity for experimentation. When you get ready-made shirts and trousers online, there is only so much you can do to style yourself differently. Accessories like shoes and jewelry alone won't make much of a difference in transforming your look altogether. But when you purchase unstitched shirts online or from brick and mortar stores, you can play around with several aspects such as cuts, pattis, and laces. This makes it easier to try new styles according to the personal needs and tastes of the individual. 
Three-Piece Suits Perfect for Semi-Formal & Formal Occasions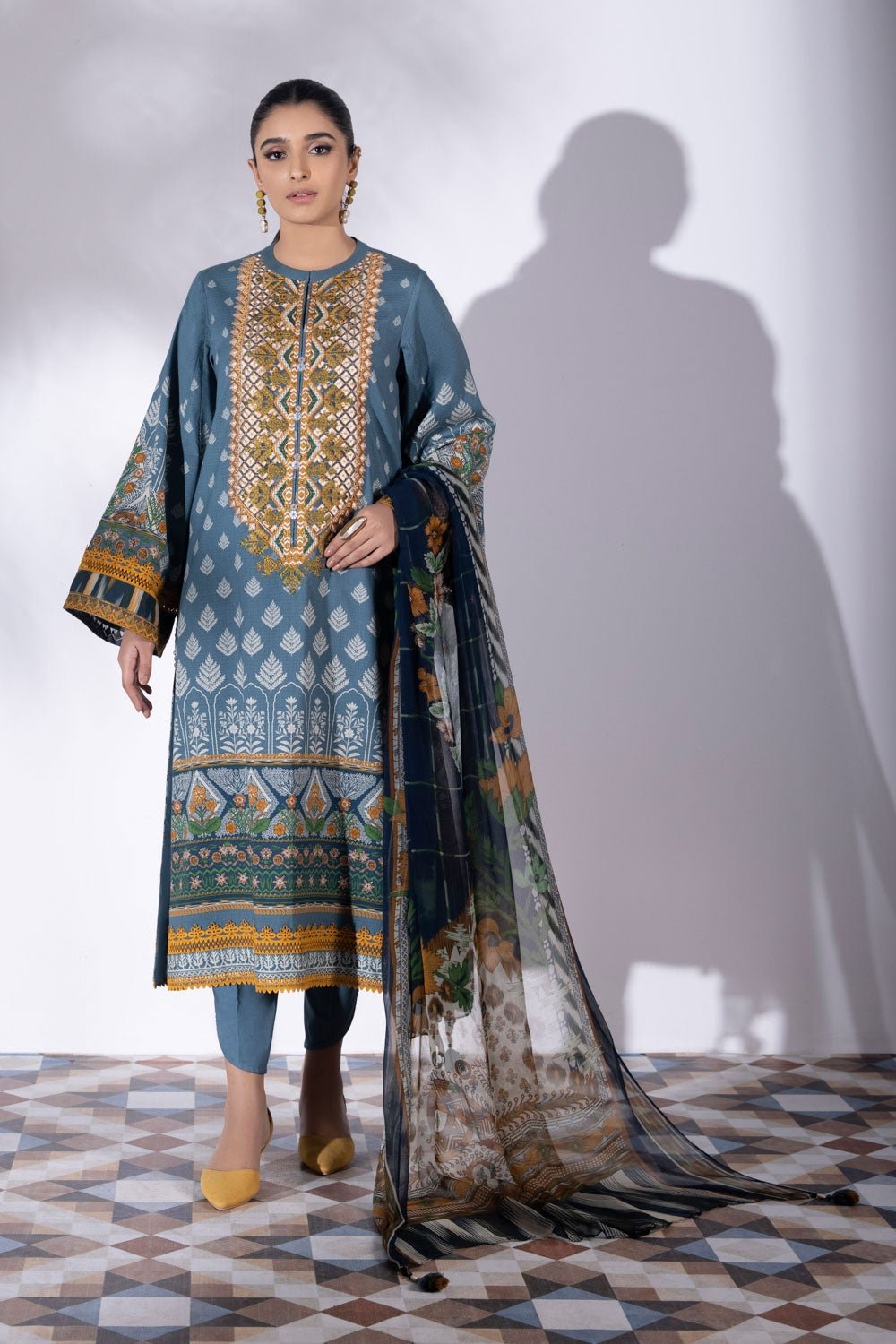 If you're supposed to attend a formal event such as a function at your workplace or parents' day at your kid's school, casual shirts with jeans are obviously not a smart choice. You need something formal, classy, and elegant. Three-piece suits are ideal to be worn on such occasions. Check out the unstitched winter clothing introduced this season and you're sure to find something to suit your needs. The best part about buying unstitched shalwar kameez material online is that it's not only cost-effective but also very convenient. You can easily browse through the various unstitched suits online, make your selection and then have it tailored according to the occasion you're wearing it to. 
Demand Among Overseas Customers
Pakistani linen, cotton and khaddar unstitched fabrics are known for their fine quality and unique patterns and when you buy from trusted names like Sapphire you are sure to find premium quality products. The unstitched clothes always remain in high demand among people living abroad. For them, online surfing and shopping are some of the few ways they can get their hands on the best items. They browse through web stores like Sapphire and either purchase online or tell their family and friends living in Pakistan to stock up their clothes until their next visit. When they come, they can unleash their creativity on the already super brilliant fabric designs.
Breaks the Monotony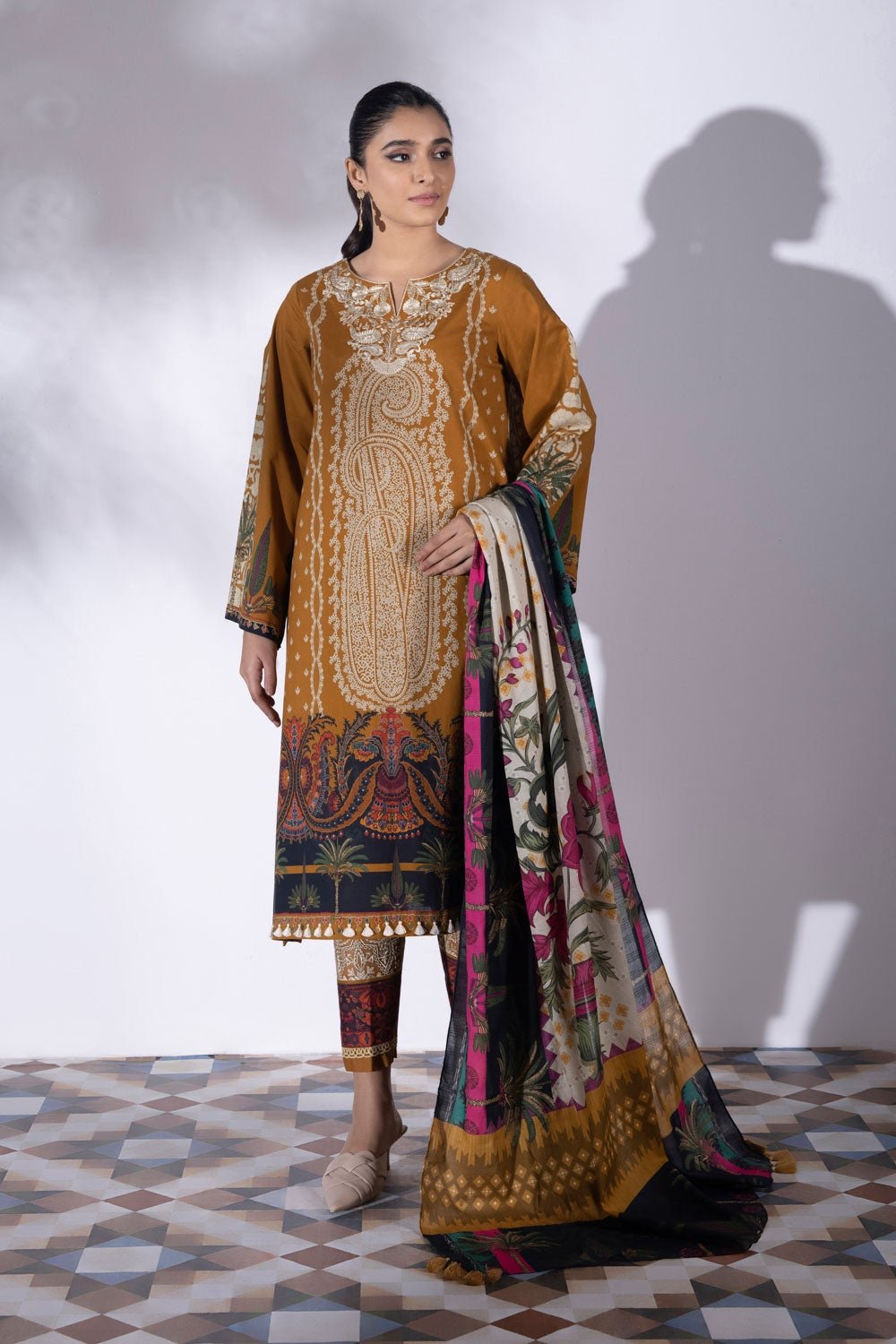 There is no denying the convenience of ready-to-wear clothes. But if you don't buy unstitched three-piece suits or two-piece suits, you may always appear casual and ordinary. Besides, there will be several people wearing the same cut, design, and size. This gets monotonous and boring. On the other hand, when you purchase unstitched women's clothes, you always have the margin to come up with something new. From the necklines to the laces and buttons, there is so much you can do to achieve a unique and stylish look. Also, some women are in the habit of wearing a certain style, like older women tend to keep it simple. With unstitched such women can have the outfit tailored in the simple basic style they prefer. 
Conclusion
Winter unstitched clothes are up for grabs. This is the best time to get your hands on all those three-piece and two-piece unstitched clothes you want and have them tailored to your liking. All those who wish to stock up for their next winter should also hit the web stores and check out all the unstitched clothes online. Top brands like Sapphire are offering amazing three-piece suits at the most reasonable prices. Now, who would want to miss such a chance? So start browsing and hit the cart to book the best articles before they are all taken.