Are you a teenager who doesn't want to bother parents for financial needs? It's all-natural because adolescence is the life zone where everyone steps into responsibility. The online market has shown up the best jobs for 13 year olds and above. No matter why they want to earn or what's their qualifications. Everything depends on skills and dedication.
After the covid-19 period, we all developed and found fantastic opportunities to work from home. In short, the influence of online jobs increases in significantly less time. Hence, the online market found employment for a minor age of working that is 13-year-old. Most of the online platforms offer appointments for 13 year olds and above. Some people frequently ask, is working good for teenagers? Although it's your choice to work or not, or if you are a parent, your permission matters.
The teenager employment report of July 2021 shows that 20.3 million teenagers are employed.
Pros and Cons of online jobs for 13 year olds 
PROS
CONS

Your teens would be able to learn and explore new things in their upcoming careers.

Teenagers are also students. Their studies can disturb if they are doing full-time online jobs.

 

Teenagers will have a chance to earn their own money and to bear their side expenses.

They can be scammed by signing up for fraudulent jobs. Here, parents should monitor their positions.

An online job has no transportation problems and no fuel expenses.

They can face the worst consequences of enough screen timing. Don't let your teenager overwhelm with the laptop or screens.

Teenagers can make their spare time productive by doing online jobs.

 

 
Best Work from Home Jobs for 13 year olds 
Isn't it wondering to know that your little ones are now old enough to earn and save money? You must be curious about the requirements; like what they need to become a self-earner. However, they only need a laptop or PC, a stable internet connection, and good communicational skills. In their initial journey, they must need their parents to help them out wherever they will find support. So, the parents are going to be a mentor for their teenagers. Let me explain the jobs for 13 year olds and above.
1. Online Writing Jobs for 13 year olds and above 
Catch your teen as a writing enthusiast! Here is the best job for all mini writers who love to pen down beautiful and complex things. There is no age limit to working as an online writer. Several websites offer an opportunity for the teenage writer to showcase their skills and earn a handsome amount. However, you can write e-books and make them published on Amazon kindle, create space, iBooks, etc. Although you cannot withdraw or market your book directly because you are underage, you can partner with the marketer on a sharing basis. Writing jobs are the best and most comfortable for teenagers and students because they will help them in their high school thesis and assignments.
2. Blogging for Teenagers
Blogging is another fun job for 13 year olds. Just choose a niche, research, structure your blog, start blogging and get it live. Your income will depend on your blog's number of visitors and clicks. Hence, your content should be genuine, original, and attractive to make people follow your blog and get influenced by your content. Most blog sites offer blogging jobs for 13 year olds and above. There are countless benefits of blogging that include improvement in writing, detailed learning for each topic, earning money, building a real audience, networking, and the most fantastic thing is that blogging can be done anywhere from the world where you have a laptop and internet connection.
Here are a few tips for blogging for teenagers.
– Always choose a niche that compels you.
– Always write as you talk.
– Put your valuable opinions.
– Always look for the trendy topic
– Use engaging visuals
– Use data and stats to show figures.
– Link old content with freshly published content.
– Add strong CTA to your blog
3. Earn Through Surveys
Isn't it sound unique? You might have never heard about this way of earning. But yes, it is one of the most straightforward jobs for 13 year olds and above. Luckily, some sites offer young people opportunities to make money or free stuff. Free stuff refers to discount coupons or vouchers. Most of the sites offer both options of cash or free things. To sign up for survey sites, you need to fill out your basic information so the site can send you the available survey. Some areas send a direct email when the survey is available.
Meanwhile, you can check availability on different sites. Earn through surveys are the very convenient jobs for 13 year olds and teenagers. Becoming a survey taker is now very easy and helpful in making extra income. Let me tell you why!
– you can do surveys from anywhere worldwide as long as you have a stable internet connection and a mobile phone/tablet or PC/Laptop.
– Another advantage is that you don't need any specific qualification or certification to perform the survey. You can complete it as long as it matches your ability.
– There are three types of survey sites. The one pays the cash for an online survey, the second offers rewards and free stuff in return for an online survey, and the third has both options; now, it depends on your choice.
4. Earn by Taking Actions
It's so surprising that teens can make some extra income by taking digital actions. Playing video games, watching movies, and much other entertainment offer payback! These are the most exciting jobs for 13 year olds and above. Your teen would be going to love and enjoy it a lot. You might be thinking about how to earn by taking only actions? Well, it's straightforward and enjoyable. Most play is an online site that offers young ones to earn through playing video games and watching movies. In return, you make units that can convert into gift cards that include Amazon discount coupons, Visa gift cards, google play, iTunes, etc. Swagbucks is another online site through which teenagers can earn by searching on the internet, participating in the daily timeline, taking surveys, and watching videos. Swagbucks provide both options of depositing money in Visa or Paypal and redeeming points in gift cards. SweatCoin and BoostaPal also offer to make money by taking action against the 13-year-olds and above.
5. Start Freelancing On Fiverr
Freelancing is a stylish way of earning for all the ages above 13. If you are 13 or older, you can make quick cash through Fiverr. Fiverr is a freelancing platform that works as a bridge between employees and employers/companies. According to the Fiverr TOS, you must be 13 years old or above to work on Fiverr. However, Fiverr will show you the countless jobs for 13 year olds and will not ask for the specific qualification because there are no required qualifications to work on Fiverr. You should have the best possible skills and portfolio to win clients' trust. Let me share the frequently posted jobs on Fiverr.
– If you are fond of writing children's stories, make your Fiverr gig on story writer. You will find numerous jobs in the same niche.
– If you know graphics, you can bid for graphic designing and presentation-making jobs.
– Do you get a good voice? You can start your Fiverr gig as a voice-over artist.
– Fiverr offers language translation jobs. If you are bilingual or have a command of more than two languages, you can opt for translation Fiverr gigs.
Fiverr gigs can take a month to rank and start showing the result. But your strong portfolio and wisely made Fiverr profile can make your gig game strong. Hence, only go for Fiverr if you have the skill, and if you don't have a skill, you should learn it before making a profile on Fiverr.
6. Start Streaming on Twitch
Teenagers love art and entertainment. Twitch is an entertainment platform that offers different kinds of entertainment jobs for 13 year olds and above. Generally, twitch is a platform for gaming, but they are offering much more categories of arts and entertainment. Twitch has a proper variety by name, "just chatting", solely designed for conversational content and live streaming related to talk shows and podcasts. The advantage of streaming on twitch is that the streaming and talk shows enhance teens' communication skills and confidence. Also, it is a vital source of networking and connections. On the other hand, you can show up your skill (if you have any related to arts and gaming) on twitch to earn some extra money.
7. Earn by Making Content for TikTok and Snapchat
Do you love to scroll TikTok? How is it to make streaks on Snapchat? All are fun! And the most amazing fact is now you can earn through both mobile applications. There are no requirements, and luckily both applications allow jobs for 13 year olds and above. All you need to have interest in making entertainment videos. Another option for earning through TikTok and Snapchat is to upload promotional content to your followers and audience. Let me share the ways of making money through Snapchat and TikTok.
Be a creator on Tiktok and earn TikTok coins that are in-app currency and used as a "tip".

Earn through TikTok creator fund. Tiktok offers financial compensation based on insights.

Snapchat pays for viral videos, which is called Snapchat spotlight.

If you have gained a solid and large audience, you can partner with brands to promote their content to your audience.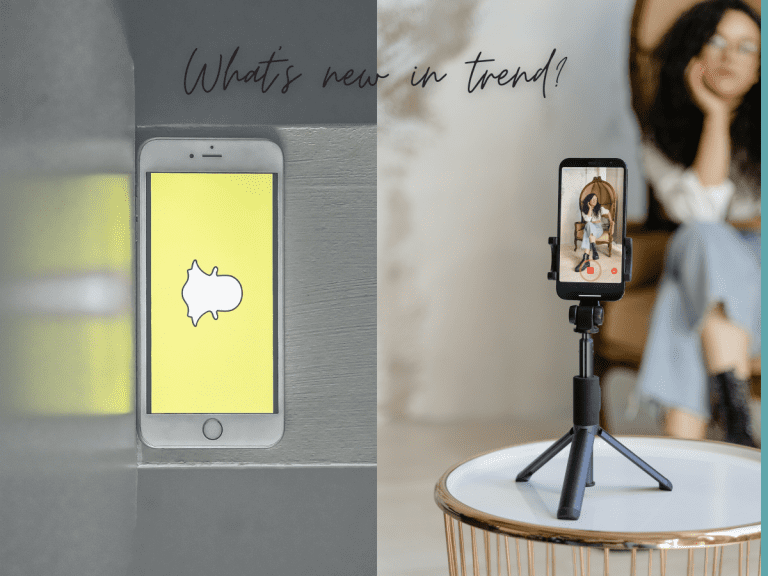 8. Earn by Selling on Etsy
Most people don't know about Etsy. So, let me explain it before going ahead. Etsy is an e-commerce marketplace that allows sellers to sell their stuff in categories of art & craft and vintage. They have various types that cover different handmade items and crafting. It is the best platform for jobs for 13 year olds or above if they have any creative skills. Generally, you must be 18 years old to join and sell on Etsy. Still, teenagers aged 13-17 can join and sell on Etsy with "appropriate permission and direct supervision" of their parents and guardians. According to the terms and conditions of the Etsy seller's policy, your Etsy account will be made on your parents' information or legal guidance that will indicate the account legacy. Still not get what exactly you can sell on Etsy? Let me explain.
– You can make and sell handmade items. Do you know how to make handcrafted jewelry? Or did your granny teach you to make crochet bags in your school days? Nothing is going to waste because you can create and sell on Etsy.
– Did you make stickers or flashcards for your school projects? Or do you love to design graphics and digital art worksheets? All you can sell on Etsy.
You cannot resell products on Etsy. The effects you will sell on Etsy should be related to art and crafts and must be initially originated by you.
Conclusion
Doing jobs for 13 year olds or students is not a bad idea. But if you are going to promote in a high school in a year or two and already have decided on your future profession. Hence, it is better not to go freelancing but instead focus on your education to be your dream profession. But if you are still confused about deciding your admission and ways of earning, then freelancing can be your dream job. Online jobs and working from home can prepare you the best to start your career as a professional.
On the other hand, part-time online jobs or work-from-home gigs can help you to become financially independent and to bear your side expenses on your own without bothering your parents with your pocket money. All the above information is solely meant to bring valuable changes in your work-from-home journey and to make you confident enough to be an independent individual.