Cannabis is best known for its psychological influence on human beings and animals. Over the years, cannabis has been put to various uses, ranging from medical to social-cultural purposes. The effect experienced by users varies from one person to another, depending on the strain consumed. Despite the interest of some groups of people in cannabis, some people still stigmatize cannabis users because of the perceived psychological effect.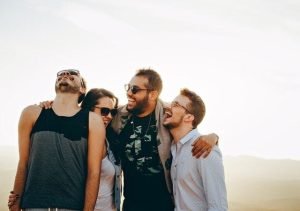 Photo by Helena Lopes from Pexels 
Generally, cannabis can trigger various effects in users. However, some strains of cannabis are reputed for their ability to induce intense euphoria. Users of these strains record various levels of ecstatic feelings. The effect you derive from cannabis depends on the compounds present in the strain you consume. 
Even though there are hundreds of strains of cannabis in existence today, this article reviews five weed strains that make your belly laugh. These strains are recognized for their ability to transport users into a deep state of euphoria. Here are five cannabis strains for euphoria: 
Black Diamond
Black diamond is a hybrid strain that contains 26% THC and 4% CBD. This strain is known for its ability to bring users from giggles to intense euphoria. People who love to hang out with buddies but are too reserved to get fully involved would find this strain very beneficial.  
Users that are feeling depressed have reported an immediate burst of energy and excitement. Because of the ability to induce social nature, it is best used when there is a need to appear in a social gathering. The compounds in the strain would keep its user upbeat and extroverted for as long as possible. Several variations of Black diamond exist, but you can order black diamond og. 
White Diesel
White diesel is a slightly Indica-dominant strain. Unlike Mango Kush and Chemdawg, users hardly come by this strain. White diesel is a unique genetic hybrid, which combines some of the properties of NYC diesel and white widow. Like pineapple express strain, it can plunged users into a euphoric experience that's unique and mild.  
White diesel can send users euphoria from the second they consume the strain. Users have recorded immediate feelings of a high level of internal bliss that makes them feel their cares melt away. Even therapists turn to White diesel to treat conditions such as anxiety, migraines, depression, appetite issues, etc. 
Photo by Yash Lucid from Pexels 
Euphoria
From the name of this strain, you can guess the effect it will bring. Euphoria is renowned for its euphoric effect. This Sativa-dominant strain is a hybrid of Great White Shark and Royal Medic. It has a unique fruity aroma that relaxes the mind. This unique cannabis strain leaves its users with buzzing mental energy.  
Users have reported a state of contentment and relaxation after consuming this strain. The main downside to expect from this strain is that it is not readily available. Experienced users suggest that the Euphoria strain is best used before bed because of its ability to curb anxiety. Besides, when used in social gatherings, users can find themselves talking more than they are predisposed to. You can opt raspberry cough spear feminised seeds as an alternate. 
Chemdawg
Chendawg is popular among experienced users, particularly those that understand the interaction of THC and euphoria. Chemdawg is a strain with an ultra-high THC level capable of inducing mind-numbing, euphoric highs. It is a readily available strain that users can easily get if needed.  
With a THC content that's far high than the average level of 25%, Chemdawg induces a strong relaxation effect within minutes. It results in an easing and calming effect on the mind and drifts into a state of total bliss. However, Chemdawg does not induce or motivate users into a state of social inclination. It only triggers a unique kind of bliss and a drive to laugh out loud.  
For users who want a quiet and controlled feeling of euphoria, Chemdawg is an excellent choice, and it is one of the most accessible of all strains. 
Tangerine Haze
Tangerine Haze is a Sativa-dominant hybrid that users admire for its psychedelic effects. Users often report a unique transformation from a feeling of stress to a state of mental bliss after consuming Tangerine Haze.  
Users with low energy levels turn to this strain for help. Tangerine Haze is renowned for its ability to induce the secretion of cortisol by influencing brain receptors. This reaction within the body helps boost the energy level of users. If you are experiencing depression and mood disorder, this might be the best strain for you.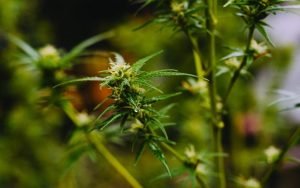 Photo by Shane Rounce on Unsplash 
Final Words
Several other strains of cannabis are available which help users attain a state of euphoria. However, the strains reviewed here rank highest among them. It is vital to mention that there are thousands of active compounds in cannabis, and different strains will generate different results for every user based on the individual's personality.  
It is advisable to experiment with different strains to see what works best for you. Technically, it is not advisable to overindulge in any strain of cannabis. The presence of THC in the plant results in addiction and excessive psychological influence that might go against the desired benefits.