Hey there! Do you want to add some thermal clothes to your winter wardrobe? Check out this guide if you don't know where to begin.
I'll give you a rundown on base layer thermal clothes in winter. We'll figure out how you can make the most of base layers for warm winters.
So, get ready to add some thermal clothes into your winter collection!
The Basics of Base Layers
For starters, what does this piece of winter wear do? Why is it so essential for the winter season?
Let's find out the basics first. These layers are the ones closest to your skin. And, they play a huge role in regulating your body temperature.
All your base layers must be excellent at moisture-wicking. It is crucial to stay comfortable and warm throughout the extreme winter months.
You will get base layers with variety in options. It's available as tops and bottoms.
We'll look at those pieces of winter in one of the following segments.
Do You Need Base Layers?
When it's winter, look at the temperatures outside and keep track of them. If it's one that constantly drops or stays negative, base layers are a must.
They get hidden under other layers in most cases, but you need them for survival. Base layers are essential because they provide extra insulation while wicking away sweat.
If you're switching from tropical to sub-zero temperatures, carry some base layers on the trip. Even if you do some that lead to sweating, carry them along. You shouldn't be under the impression that a cold climate prevents sweating.
Base layers keep you warm without making you feel uncomfortable with your skin.
Types of Base Layers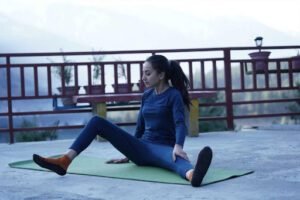 Thermal clothes are always in close contact with your skin. The traditional tight base layers make you look muscular. It's because it makes your body parts prominent if you wear them alone.
But in today's times, you have more comfortable options. You can choose to wear them as t-shirts without any hesitation.
Here are some types of thermal clothes as your base layers. They will cover your upper as well as lower body well.
As the name suggests, these are long-sleeve tops to keep your upper body warm in the harsh winter climate.
You will get them in many colours and sizes. Look out for the one that suits you best, and then buy a few. Long sleeves will always give more body coverage than short sleeves.
This piece of thermal clothes is for your lower body. After all, your legs need sufficient protection as well.
Long-leg bottoms run from your waist down up to the top of your ankles. And on cold days, they'll protect your lower body and prevent shivers.
The fit for this legwear is similar to capri pants. You might not feel the same warmth and protection as the long legs. It stretches from your waist to below your knees.
But, it is a preferred choice for some skiers and snowboarders. It's because these bottoms won't run into your boots. Hence, they feel better and more comfortable with these pieces.
This one's for winter's coldest, windiest, and wettest days. A one-piece suit will cover your whole body at once. So they are one of the best options available to keep you warm.
You could try one of the thermal full sleeve sets at Kosha this winter.
Thermal Clothes Make a Difference in Winter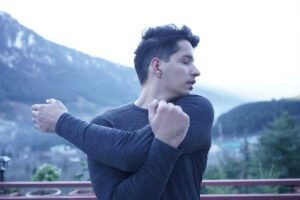 The base layer provides two of the many features: moisture-wicking and temperature regulation. These two features play a huge role in keeping you safe from the harsh winter elements.
So, let's look at how a base layer affects your sweat and body temperature.
Sweat Differences From Wearing Base Layers
When you wear base layers, your sweat should be able to dry up fast. It should feel like you weren't sweating in the first place! Yes, it's possible to drive away the moisture from your sweat.
It has been mentioned above. This feature is called moisture-wicking.
When your base layer is against your skin, it has water-repelling properties that move the sweat away from your skin so that it can evaporate and get off your body. When the sweat evaporates, you stay warm and dry.
If you wear clothes that absorb sweat instead of repelling it, it prevents the sweat from evaporating. Later, you will start feeling very cold and wet. During the peak winter seasons, you should avoid damp clothing at all costs.
Temperature Differences From Wearing Base Layers
Base layers are meant to keep you dry more than warm. Base layers are intended to prevent you from feeling cold due to sweat.
It does this by moving sweat away from your body, causing evaporation.
Your thermal clothes will help to regulate your body temperature from time to time.
How to Identify the Right Base Layer Thermal Clothes
Base layers are here to fulfil a particular need in winter. They also play a crucial role in the winter layering system. To shop for these thermal clothes, you must look at a few things. 
The best base layers or thermal clothes will always be of the best quality in the market. The better the quality, the better the performance.
To assess this quality, here are two features to help you identify your thermal clothes.
Weave
When discussing weaves, you can't leave out breathability. The weave of a fabric is basically how tight each stitch is together. The wider the holes, aka pores, the more breathable the material is. Similarly, the bigger the pores in a fabric, the more air will get through, and vice versa.
If you're looking for thermal clothes in winter, you might want a tight weave. It won't let any air pass through. And as a result, you continue to stay warm throughout.
Thickness
Sometimes, the thickness of the material could decide how warm it will feel. It could be the difference between a light jacket and an oversized puffy coat. But some lightweight options also can make you feel equally warm, though.
The Ideal Fabrics for Thermal Clothes
Winter wear needs to be specific to the weather you experience. You can't wear your regular items in winter if they don't keep you warm. If you do, you might fall sick soon.
When shopping for thermal clothes, fabrics should be a key consideration. You should buy only those fabrics which are meant for the winter season. And for base layers, you have options too. You could compare and choose what's best for you.
Most base layers come in synthetic, silk, or woollen varieties. These are the traditional or most popular fabrics for thermal base layers.
But you have bamboo waiting in the line too. It's an excellent alternative if you want to try it out. It is best for those who find woollen base layers to be itchy. Here's a quick look at each fabric for your thermal clothes.
Synthetic
Synthetic base layers are often cheaper and hence an appealing option to consider. But synthetic thermal clothes might stink after a while as they aren't naturally antimicrobial.
Also, they aren't a good option if you're looking for good insulation. You can choose a synthetic base layer if you're headed to a milder climate. Also, if you're a beginner or doing a sweaty activity, synthetic thermals are for you.
Silk
Silk is also a great base layer to work with for winter! It is lightweight and non-bulky. Along with this, it's also an effective moisture-wicking insulating layer.
It is a pricy option that needs careful attention for its caretaking. But, if you maintain them well, they'll last longer and throughout the season.
If you want warm base layers that work well under other clothing, this one's for you. If you don't have budget constraints, it's excellent as daily or casual wear.
Merino Wool
Wool always works in the winter months. You have pure wool and blended wool that give you good winter wear. It's the case with your thermal clothes as well.
Regarding base layers, Merino wool will never go out of fashion. It is one of the best types of base layers you could buy. It also won't feel itchy like some other wools might.
It is warm, naturally wicking, antimicrobial, and relatively easy to care for. The cost, though, could be an issue for some.
Also, the fact that wool can be slightly bulkier than silk is a factor. If you want a versatile, all-around option, Merino wool is here. And if you're willing to invest in long-term options, merino wool is perfect.
Bamboo
Here's something you might not have known about yet. And yes, it could be considered a modern option. But it's worth trying out for sure.
Bamboo materials are antimicrobial and often better than wool or silk for wicking. They're an excellent choice for those who want an animal-friendly option. It also works for those whose skin might feel itchy due to wool.
So they're an excellent choice for winter sports, too. So you could consider them for your skiing thermals. The only downside to these thermal clothes is their availability.
Kosha has some merino wool and bamboo blends which you could try out.
Cotton
Here's something that isn't ideal as a first layer. Cotton absorbs all the moisture from your sweat and makes your clothes damp. And as mentioned earlier, damp clothes are a  no-no for the winter weather.
So these were some fabrics you might come across for thermal clothes. Please have a look at your options and compare them before buying.
Layers for Your Activities
Here's another segment where thermal clothes will be your much-needed winter wear. Winter sports will only be a fun activity with the right gear. And apart from equipment, clothing also plays a role here.
If you're out on long trips, pack odour-resistant thermal clothes. Hiking, climbing, and snowshoeing for hours together will generate sweat. Try to pack wool as your go-to base layer during intense outdoor adventures.
The material is naturally odour-resistant and keeps you warm, dry as well. A combination of thick insulation and breathable absorption makes it the perfect option.
You must wear appropriate layers when you indulge in intense winter sports. It'll take a lot out of you, and discomfort shouldn't be one of your concerns. For this, you must wear suitable layers.
Begin with at least two layers and then add or subtract as per the activity. But, always keep at least one base layer on. It should preferably be something thick and warm like wool. And yes, ensure that it's a snug fit.
Your second layer can be a synthetic material. It's never a bad idea to carry a backpack with you on such trips. Apart from the food and water, you can shed and put your layers back in.
Also, don't forget to wear the right ski pants for your skiing adventures. Well, Kosha has a few options which you could try out.
While climbing or kayaking, choose a thicker base layer fabric with a looser fit. It could be something like wool again.
If you want a synthetic material with acceptable protection, look for flatlock seams. It will curb your skin from chafing,
A backpacking base layer should be versatile. If you're expected to be in a wide range of climates, synthetic and wool bases are preferred. Don't worry about the fabric's breathability. The backpack will cause you to sweat after a while.
Light hikes should have form-fitting and warm bases if the temperatures range from cool to moderate. Bamboo provides moderate protection and extreme comfort.
Silk is smooth on the skin and has exceptional wicking abilities. It also provides warmth and comfort for a casual hike. And, of course, wool is an option for such trips.
Conclusion
Thermal clothes are a winter essential if you live in peak winter temperatures. You should always keep a few handy in your wardrobe.
So, are you planning a winter vacation in the snowy mountains? Or are you planning to indulge in some fantastic winter sports?
When planning your winter adventures, look for thermal clothes as a priority.
This post was written by Kosha team member – Shawn Mathias